I knew this was a world class event, but had never been able to attend. So I was excited to find out what the big deal is!
After 6 days of inhaling the glorified air surrounding exhibits beyond imagination, I now get it! For everyone looking for art, from the serious collector to the curious novice spectator, this is THE PLACE to be the first week of December!
In its 13th year, Art Basel Miami has become one of the 3 premiere Art Basel events which originally started in Basel, Switzerland, bringing together the top Galleries from around the world to showcase their finest curated art all over Miami, Florida. It has now expanded beyond the Civic Center venue to offshoot shows such as Design Miami, Pulse, Scope, and many others on beaches, parks, and every available public space, offering art to love, purchase, or just visually feast upon.
I loved the different works of every imaginable material and combination...some wall hangings, some would be furniture, and some free standing (or sitting) sculptures.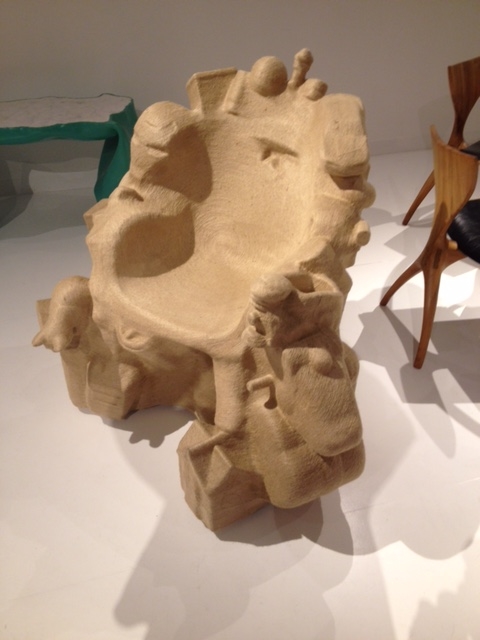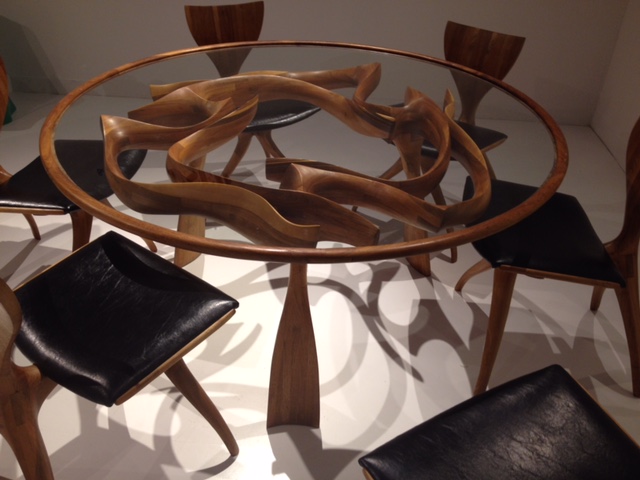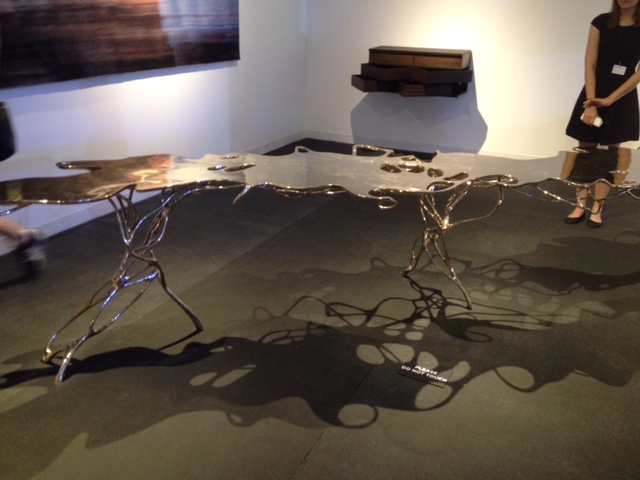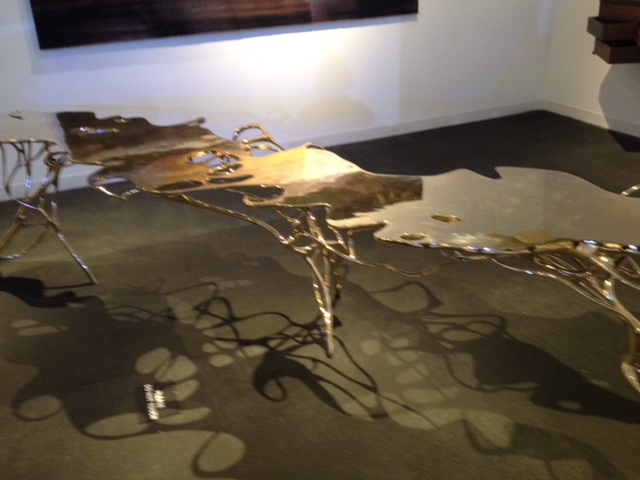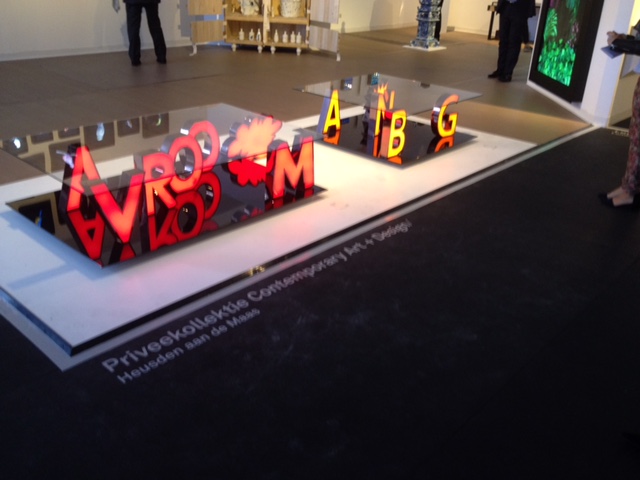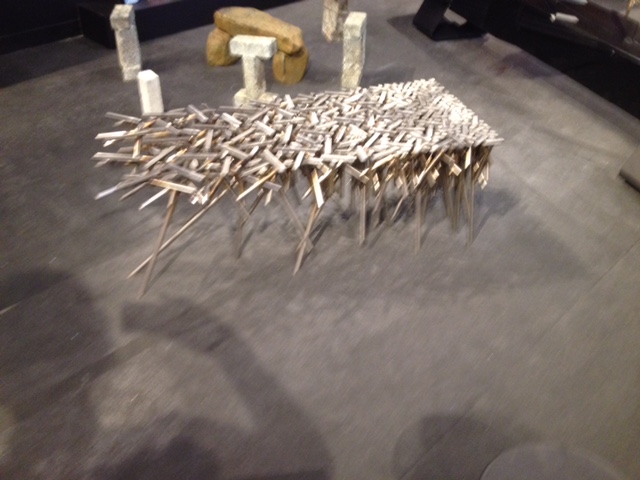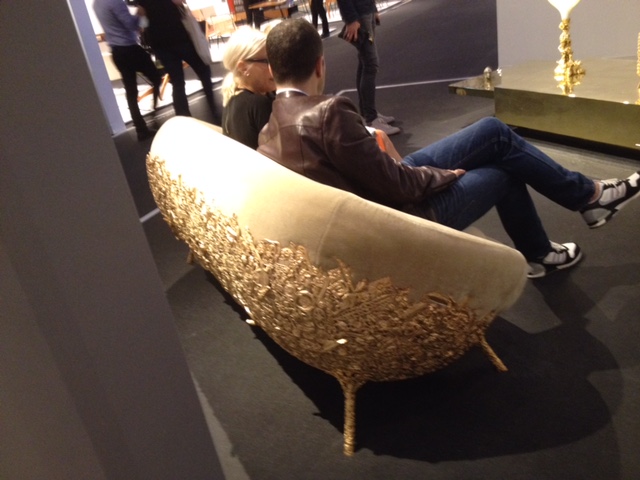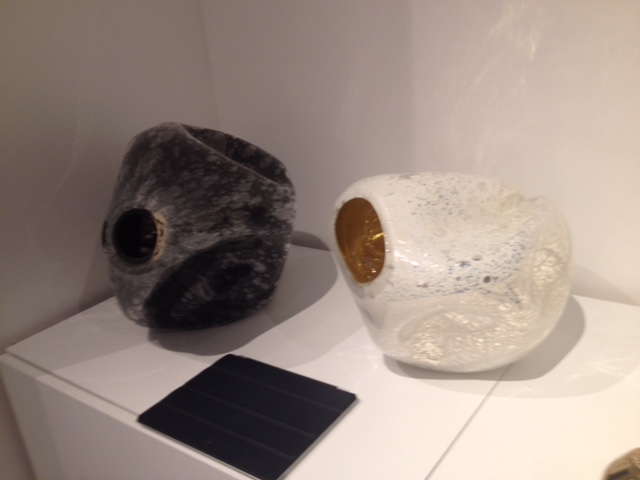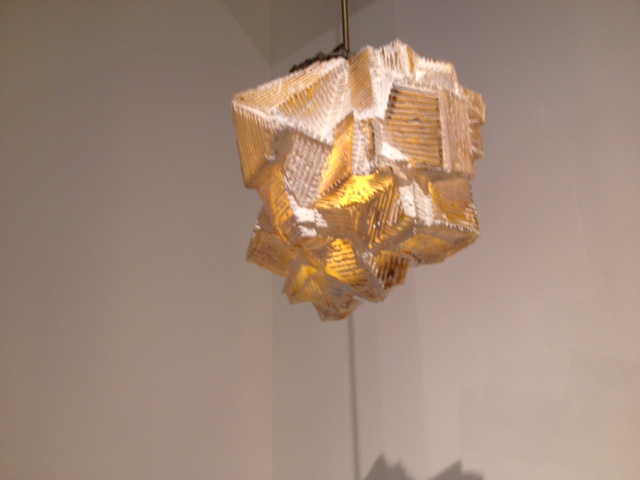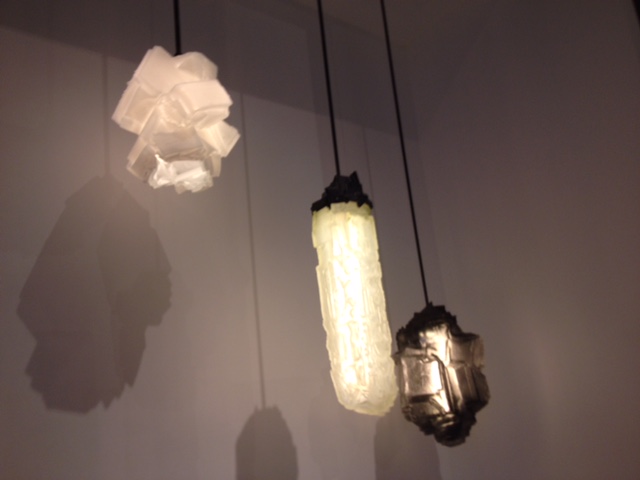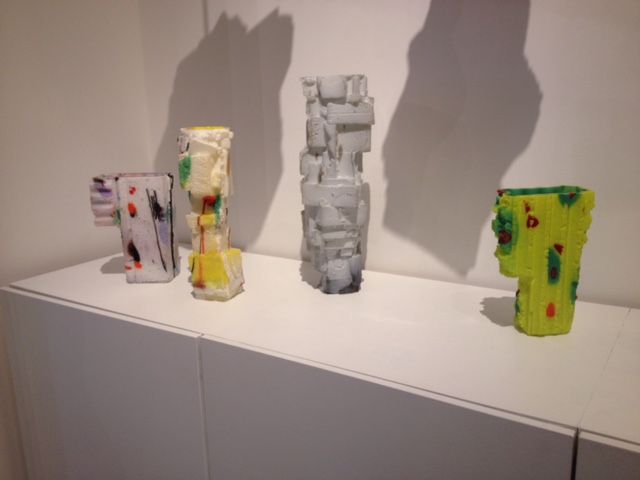 This wall hanging used a scary assortment of pills to create a work of art that engaged me on so many levels. First the unique use of material, next the visually exciting array of colors, shapes and textures, and lastly the probing thought of just how I felt about the abundance of pills we take.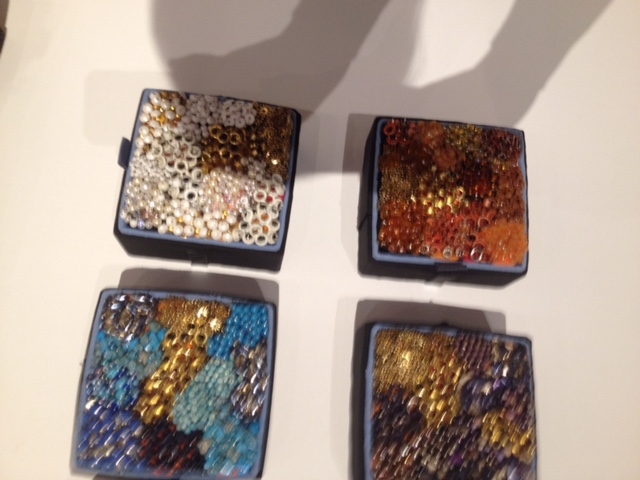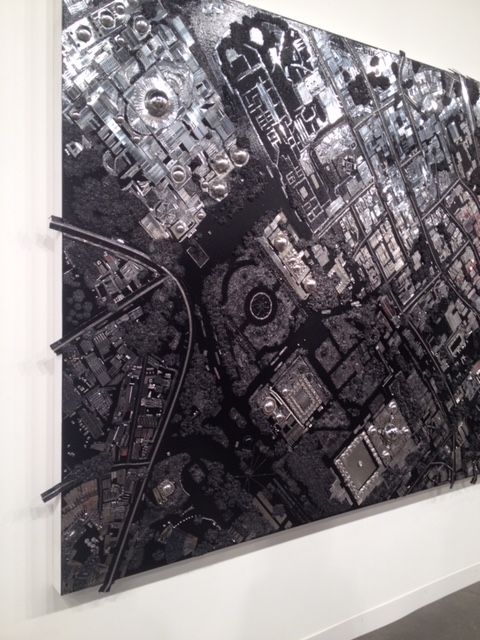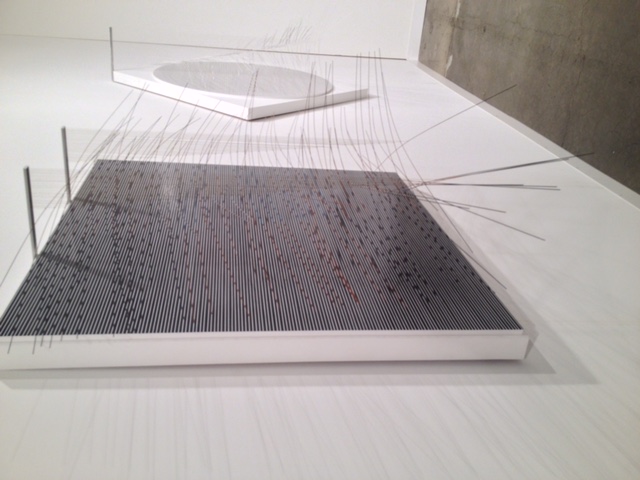 One of the most populat exhibits was a work by Urs Fischer called "Small Rain" in the Sadie Cole Gallery exhibit. This room size installation used over 100 green "raindrops" suspended from the ceiling to create a "happy" rain shower. Read more HERE.
There were many of our old favorites from David Hockney to Caulder, Picasso, and on and on in price ranges from mid 30s to millions. Surprisingly there were many great works in the 25K to 35K range as well.
Loved getting to extend my stay through the weekend with friend, Terri Provencal of Patron magazine to take an informed look at Art Basel, Pulse, and other peripheral events, enjoying the camaraderie and experiencing Terri's cultivated sensibility to all things art!
Happily, on the last day I found what I was hoping for! A sculpture for a client's new ranch project! This will be the stunning focal point of the ranch front plaza! Searching for art on my clients' behalf is the most satisfying engagement with art ever! Love it!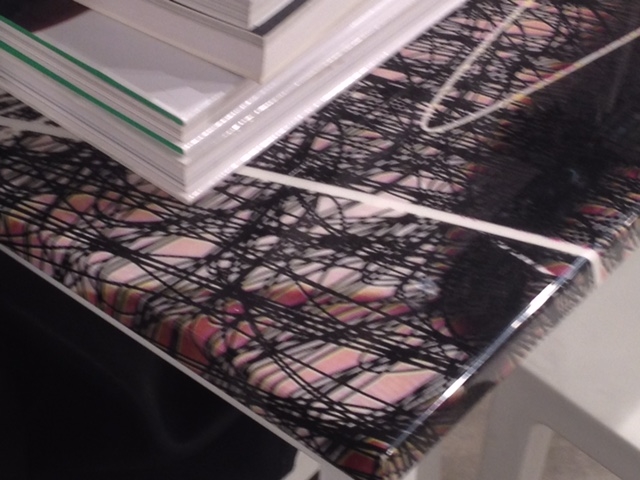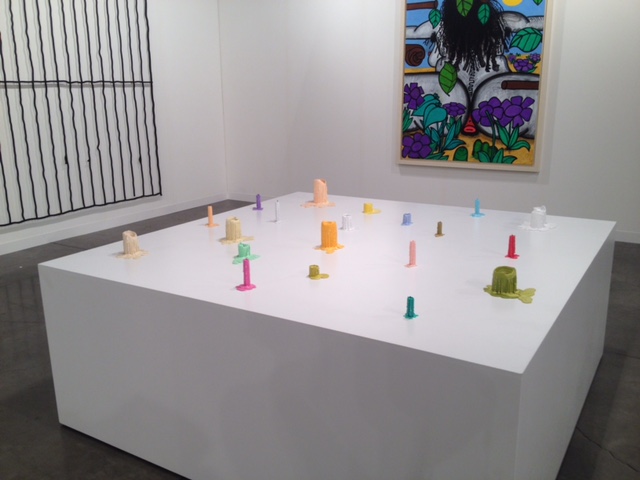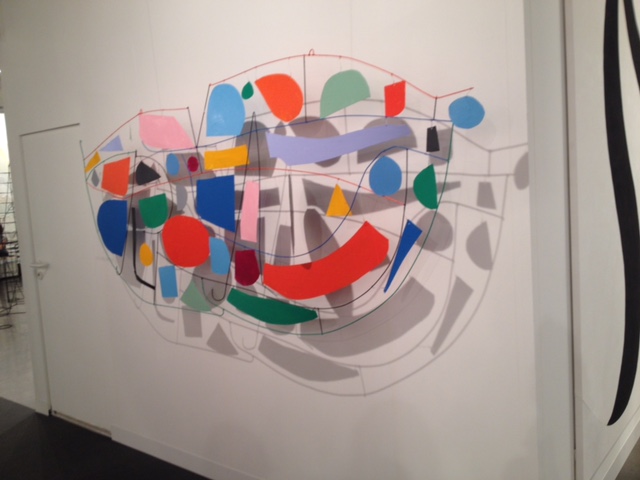 Thank you friends at Ornare for introducing me to this wonderful event!