Kitchen
Kitchen with Richard Bettinger photo art on glass counter top and 3 form resin front
Dining Room
Dining room and wet bar detail - Bettiger photo art on glass counter and 3 form resin custom formed for supertine bar front.
Stairwell
Stairwell featuring spectacular western art
Master Bed
Rich tibetan lamb combined with snowy silvers and blues to create a crisp wintery space.
Master Bath
Master bath shows round shower of translucent 3 form resin with circular door. Undulating accent lighting emphasizes curvy lines of shower.
Master Bath
Master bath back painted glass counters, and cabinet door fronts create sleek lines.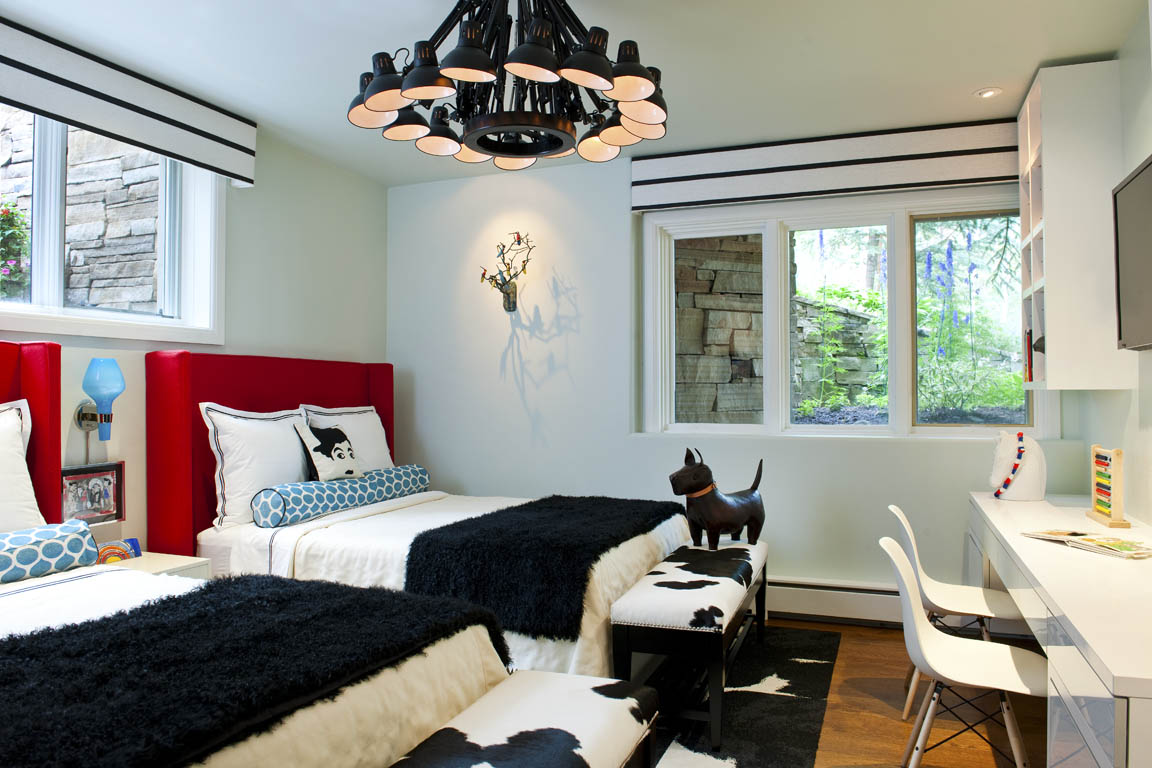 Boy's Room
Fun hides and furs and bright colors make a cozy bedroom for two active boys.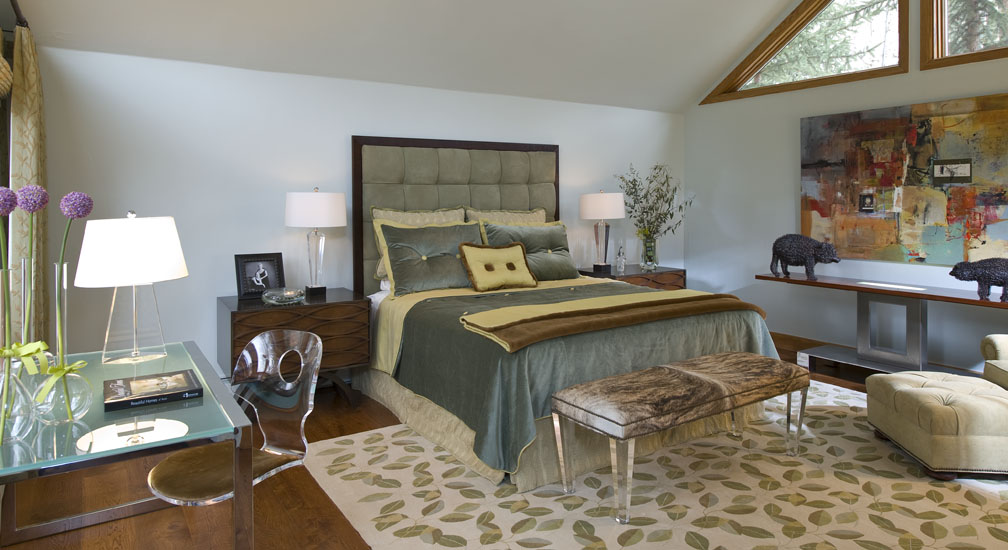 Daughter's Bed
Sumptuous fabrics, warm wood, metal and acrylic mix
Daughter's Room
Angular chandelier accents lines of vaulted ceiling.
Daughter's Bath
Oval shape of custom steel tub is nestled in front of curved stacked stone wall and crowned by multi-globe chandelier.
Daughter's Bath
Cantilevered silestone counter meets lower cabinet beneath window seamlessly.
Daughter's Bath
Husband's wall hung vanity combines warm wood with silestone sink and matching back painted white glass door front. TV makes lounging in the tub a joy.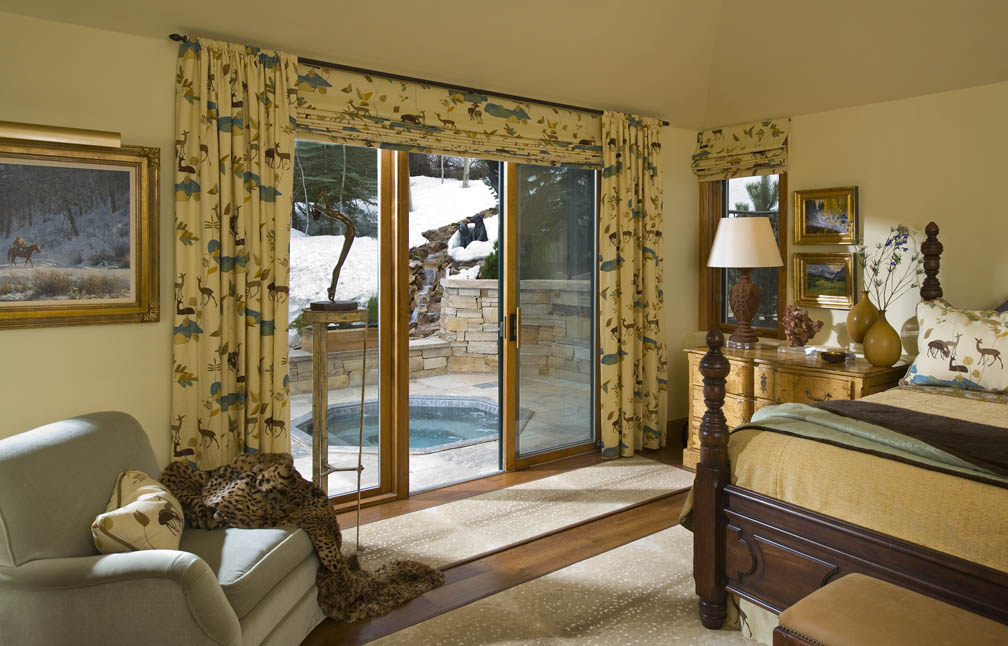 Guest Bed
Senuous suede, cowhide, and fur create warmth
Outside Dining Area
Firepit, sauna, and dining area in the open air surrounded by snow -what could be better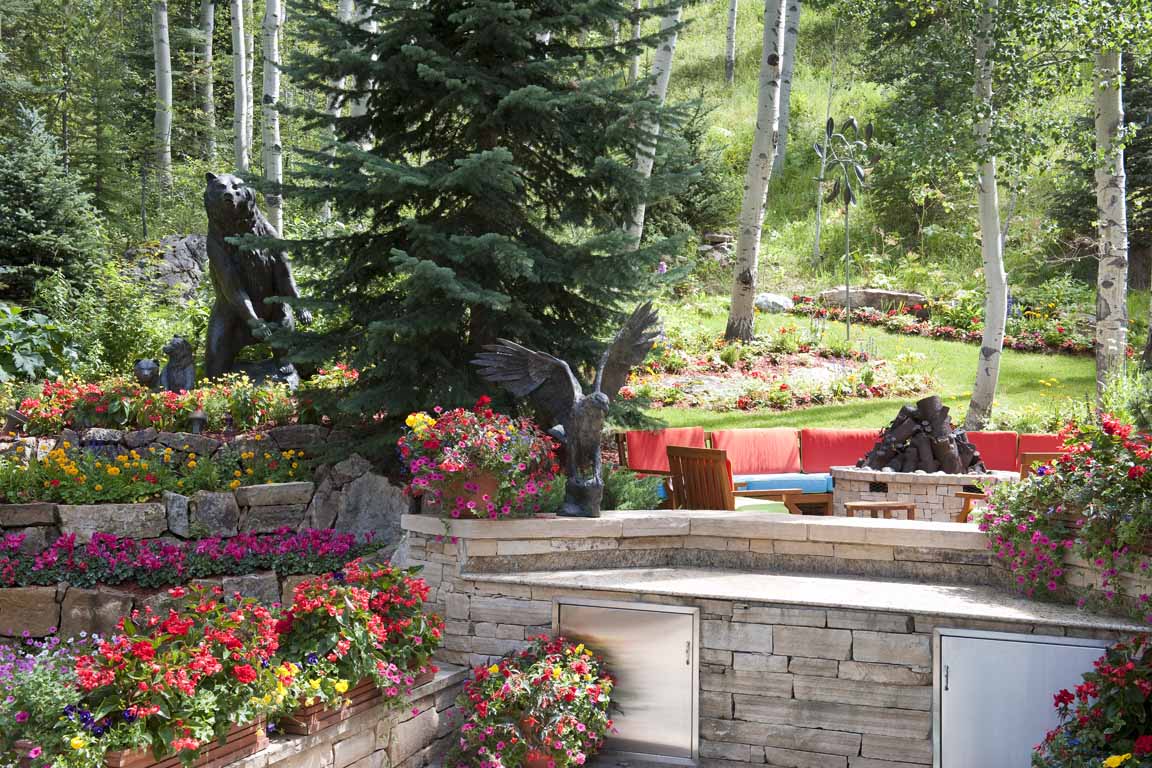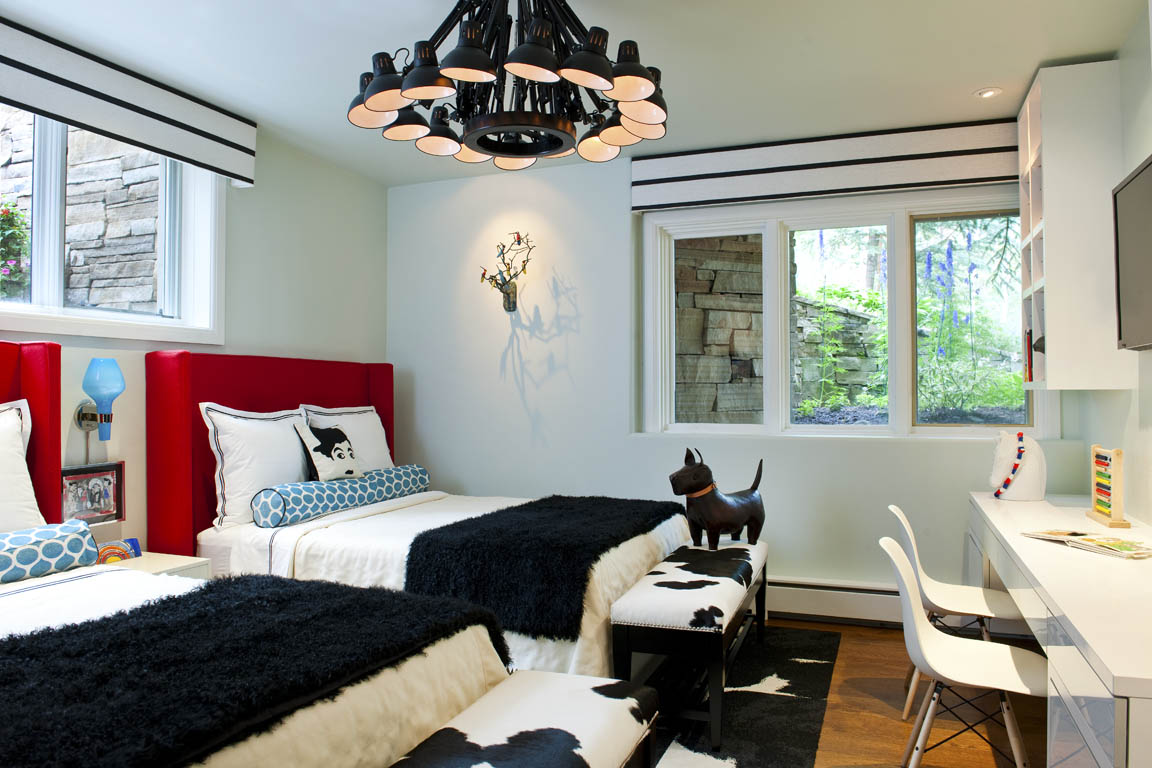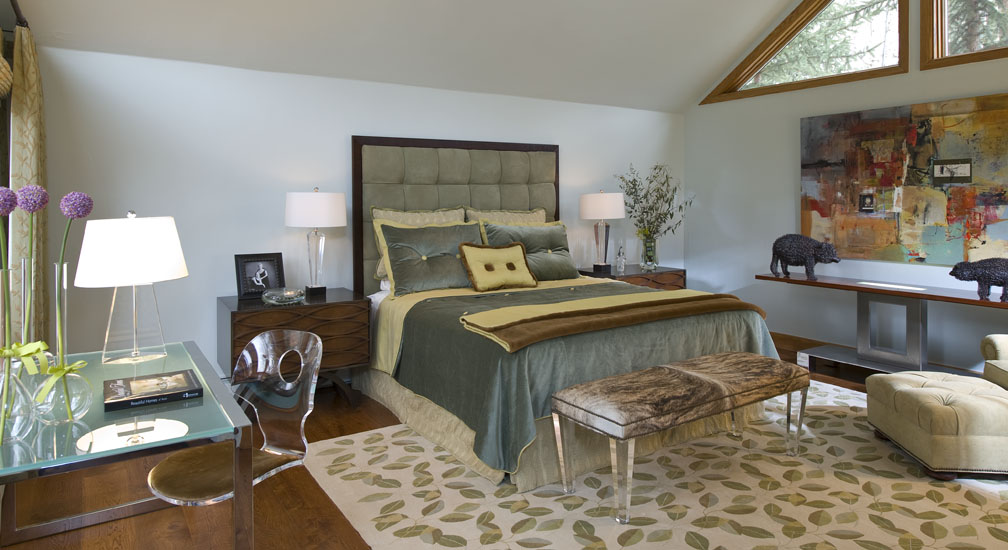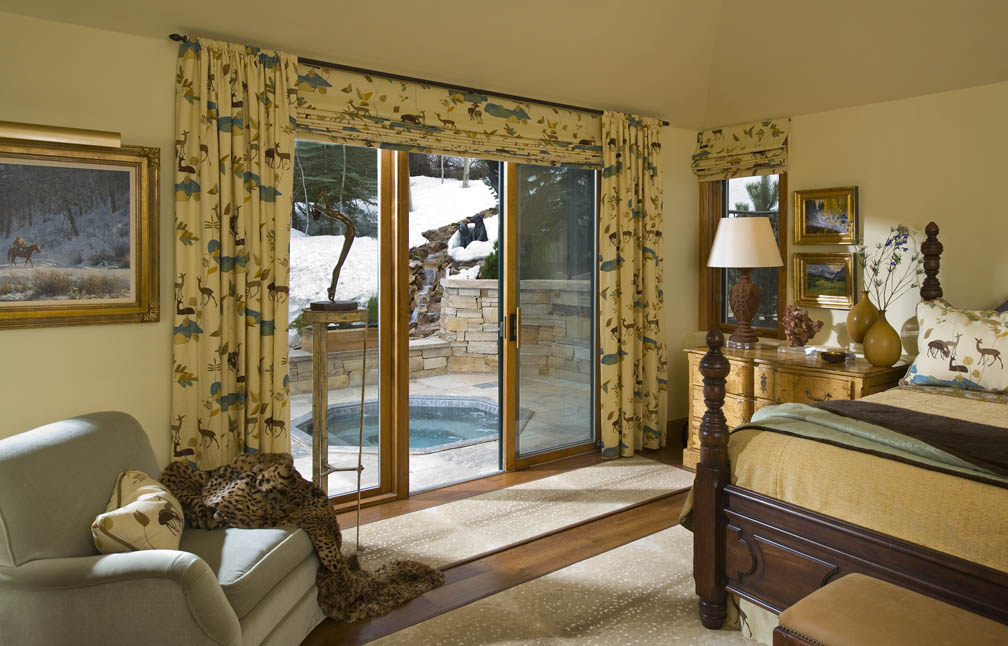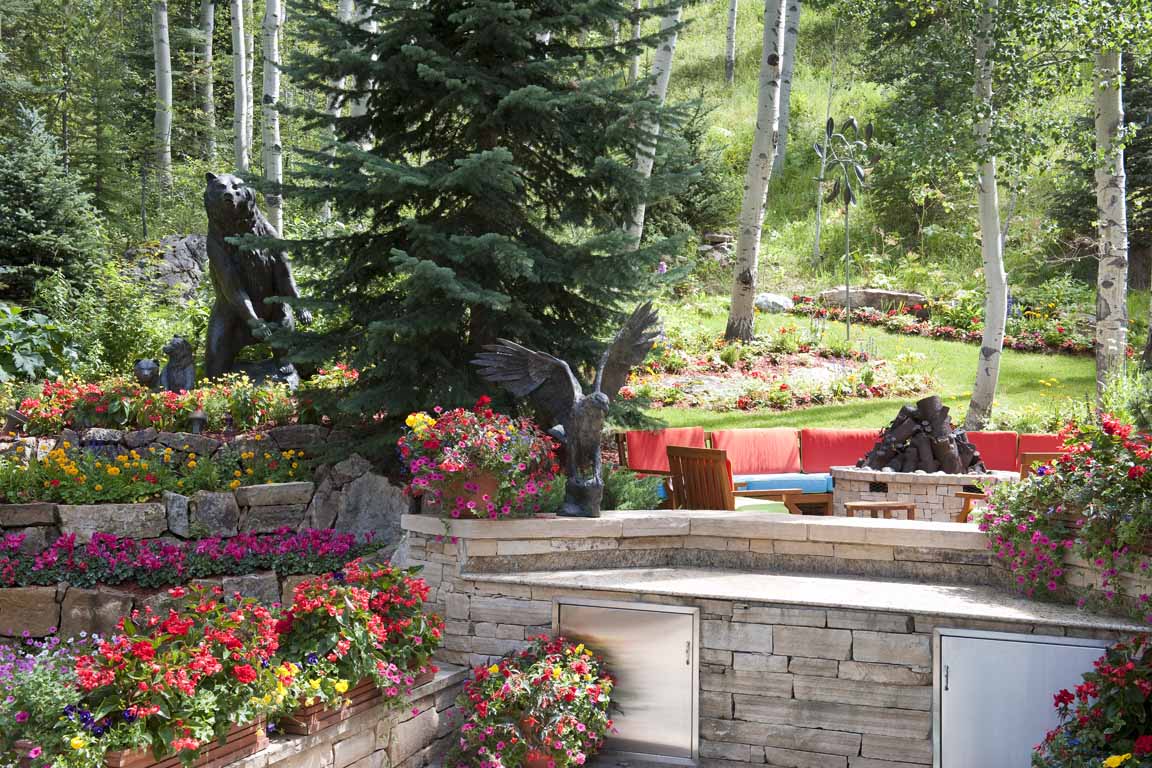 This stunning 6 bedroom get-a-way home in Vail, Colorado uses state of the art materials. From art glass counters to a 3form round shower, and other exciting design solutions, make this home unique in any setting. The inspiration was the winter feel and colors I experienced during construction. Elements were used to reflect the beauty of the soft snow and crystal ice landscape. Photography by Dan Piassic